June 9th   |  The team cross the start line
June 14th  |  The team cross the border 
June 18th  |  The team cross the finish line
WHEELIE BIG RIDE
Some may think they're crazy, some may think they're fitness fanatics – who are we to judge?
Some of the DDK team are about to embark on a challenge not for the faint hearted!
Across 10 epic days, Kevin, Stuart and Kenny will be covering 1000 miles of the most beautiful and scenic landscapes accessible on two wheels. There is no better way to travel from Land's End to John O'Groats. 
Oh and we can't forget our valued team member Dave who will be supporting our bike enthusiasts and driving four wheels! 
Pedal Power
1000 miles
Oooft! This will be 1000 miles the team will never forget.
There is no better way to experience the breathtaking scenery, iconic landmarks and historic sites of Britain than by bike or at least that's what the team thought before embarking on this epic journey! 
SouthernLeg
562 miles
Land's End to Carlisle
9th – 13th June 2023
Land's End, Okehampton, Bath, Ludlow, Manchester, Carlisle

Riding through Cheddar Gorge
Brief visit to Wales
Climbing Shap Fell
NorthernLeg
438 miles
Carlisle to John O'Groats
14th – 18th June 2023
Carlisle, Edinburgh, Braemar, Inverness, Bettyhill, John O'Groats
Crossing the Forth Road Bridge
Climbing Glenshee & the Lecht
Riding along the NC500
THE JOURNEY IN A NUTSHELL
1

8th June:  Travel to Land's End

1

9th June:  Leave Land's End, arrive in Okehampton 
10th June:  Arrive in Bath

 

11th June:   Arrive in Ludlow

 

12th June:  Arrive in Manchester 
13th June: Arrive in Carlisle
THE JOURNEY IN A NUTSHELL
14th June: Arrive in Edinburgh

 

15th June:  Arrive in Braemar (where the "DDK Cheer Squad" will meet the troops!)

 

16th June:  Arrive in Inverness 
 17th June:  Arrive in Bettyhill 
18th June:  Arrive in John O'Groats – YAY!!!
19th June:  Travel back to Aberdeen!
Wheelie Big Ride Countdown!
Some people may think the trio are bonkers…cycling 1000 miles but the guys aren't just doing it to keep super fit, there are a number of charities that have inspired them over the years and they are looking to support them whilst pedalling like they've never pedalled before!
Of course, as a positioning company it would be daft not to track all that juicy positioning data along our journey! So we'll be taking our trusty X1 along with us, not only to test our positioning solution over the entire length of Great Britain, but also to keep an eye on the communication signals available to us on our adventure. Keep tabs on our progress during the challenge via the Live Tracker below!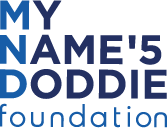 Thank You To Our Partners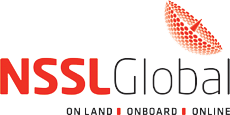 Coming to this screen soon!
With us being a positioning company and of course we're bringing our snazzy X1 GNSS receiver with us but we're also looking to develop a live tracker so you can track the trio during their epic adventure! Keep you eyes peeled!