We work with our clients to solve complex positioning challenges around the world, by providing accuracy everywhere. 
At DDK Positioning, we take the positioning of your assets seriously and we believe in providing a solution which is robust, resilient and accurate. To achieve this we partner with you through a process of discovery, ensuring that what we deliver is truly reflective of your needs.

We thrive on understanding what our customers need and not just what they ask for, making sure our positioning solution exceeds anticipated outcomes and demonstrates real business benefits.
OUR SOLUTION
By combining technical ingenuity with the Iridium Burst service, we have created a robust, resilient and completely independent military grade GNSS solution, with an enhanced accuracy of less than 5cm. 
This multi-constellation service uses all available GNSS signals and optimises them in our GNSS positioning solution, ensuring the user always has precise positioning at all times, globally.
THE DDK POSITIONING ADVANTAGE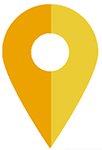 Pole-to-Pole Coverage
Our unique service is delivered using the Iridium® satellite communications network providing global, pole-to-pole coverage.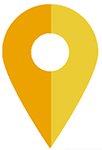 Less than 5cm Accuracy
DDK Positioning's multi-constellation GNSS PPP solution achieves accuracies of less than 5cm.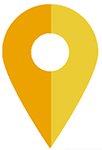 Unique 2-Way Communication
Utilising a 2-Way communication link, DDK Positioning can provide enhanced services to the user, such as monitoring, remote diagnostics and support.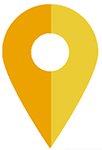 Resilient and Robust System
In the unlikely event that the communication signal is lost or masked, our positioning solution will operate up to 10 minutes until the signal is re-acquired.
Key Products & Correction Services

DDK MAX
Premium correction service
The DDK MAX is our premium correction service offering accuracies of less than 5cm. This service is available via the Iridium satellite network, providing coverage globally from pole-to-pole.
DDK CORE
Standard correction service
The DDK CORE is our standard accuracy correction service, offering accuracies of less than 30cm. Like all our correction services DDK CORE is available via the Iridium satellite network, providing coverage globally from pole-to-pole.
The DDK X1 system is an integrated multi constellation GNSS and PPP augmentation receiver that incorporates GPS, GLONASS, BeiDou, Galileo and QZSS reception capability.
DDK Positioning's vision software is a fully integrated modular software suite that provides GNSS quality control and configuration functionality.
Our unique positioning solutions can be utilised in a number of markets, including offshore energy, maritime, agriculture and defence.
Offshore Energy
DDK Positioning's Precise Point Positioning (PPP) service provides global positioning for any offshore survey and construction project.
Maritime
DDK Positioning's Precise Point Positioning (PPP) service offers maritime vessels resilience to signal disruption globally.
Agriculture
DDK Positioning's ground-breaking technology, allows rural farming continuity without connectivity issues.
Defence
DDK Positioning's service is extremely robust and resilient, ensuring positioning during periods of communication outages.
We are committed to providing customer support
Customer Support
Customer support is a core pillar of our service, and we understand that it is vital for us to provide fast, agile and consistent support.
Experienced Engineers
Our highly trained and experienced engineers are available to answer any queries
DDK Positioning have formed alliances with leading partners to provide an innovative GNSS positioning solution to solve complex challenges. We recognise the power of collaborating with our partners to deliver value to our clients.

"We are impressed with the team that DDK Positioning has put together and see great potential for this technology and how it takes advantage of the Iridium network," said Iridium CEO, Matt Desch. "DDK's enhanced positioning is a unique capability that adds a high-value solution on top of our existing portfolio of custom network services. Solutions from Iridium and DDK Positioning are focused on precision agriculture, autonomous systems, maritime and infrastructure projects can now experience incredibly precise GNSS accuracy from anywhere on the planet."
"There have been significant advances made in communications infrastructure and satellite positioning technology over the last several years. Using DDK Positioning's technology will allow Oceaneering to offer enhanced positioning technology to build on our strong industry track record while continuing to serve the positioning needs of our clients now and into the future."
"With Topcon Positioning System's extensive history in precise positioning, providing high performance and quality GNSS boards, antennas and receivers to the OEM industry for over 20 years, the company is well-positioned to supply DDK Positioning with the hardware needed to support their clients globally. Working closely with DDK Positioning and Iridium was key to meet the requirements of Oceaneering and the maritime market. Topcon is pleased to be part of this effort to bring the latest positioning technology to this market segment.''
"DDK Positioning is leading the field in advanced GNSS positioning. We're pleased to partner with such an innovative company and to be able to add this technology offering on top of the already extensive navigation and communication portfolio we offer our customers. The system will provide greater location accuracy, along with the ability to help detect and mitigate spoofing,"